By car: starting from Portoferraio Marina, it's possible to visit both Napoleonic Museums in about two hours. We suggest the services of our Official Tourist Guides to guarantee the utmost enjoyment from the visit. From here continue and take the panoramic tour of the island: discover the mountains and breathtaking landscapes, incredible vineyards, the wines and cuisine and the many historical attractions.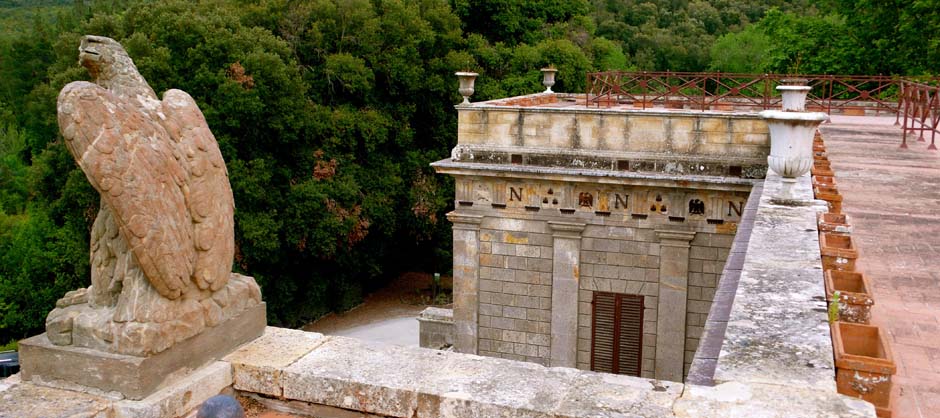 With a little notice it is possible to organize exclusive and enchanting evening events at the Villa dei Mulini Museum in the intriguing atmosphere of the gardens set into the Medician walls overlooking Portoferraio. Actors in Napoleonic dress add to the aura.
The island has always been a paradise for bikers and boasts an extensive network of pathways in excellent condition. The morphology of the island means bikers can pedal along untamed beaches, along woodland paths up and over panoramic headlands take a break and cool down at one of several natural springs, rest and meditate at one of the ancient hermitages tucked away in unexpected corners all located just a few kilometres from one another.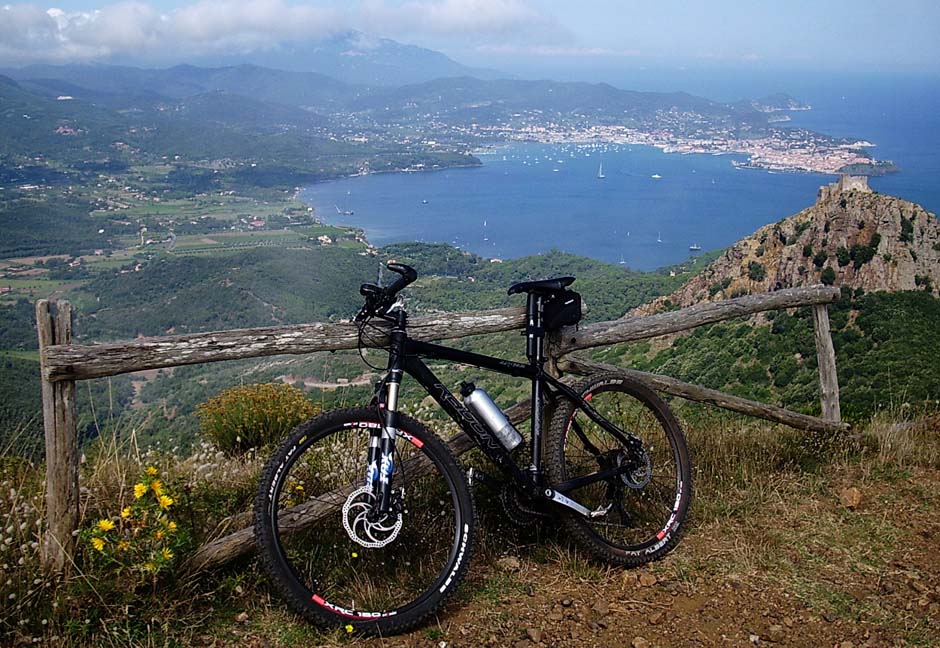 Hiking on Elba involves contact with thousands of years of its inhabitants' history,from prehistoric caves to stone villages, coming unexpectedly upon Etruscan furnaces and forts, quarries where the Romans extracted granite for their buildings. Rich vegetation ranging from spectacular centuries-old chestnut trees on Mount Capanne to the myriads of multi-coloured wild flowers covering fields and boulders all over the island. Elba has something to offer to everyone: lovers of nature can take "a walk on the wild side", lovers of art and history can take a cultural stroll in Elba's museums and enthuse over the archaeology of its scenery.
Sailing is a sport which gives the opportunity to appreciate the delight of every aspect of the sea from string winds causing intense emotions to relaxing light breezes, to discovering out-of-the-way beaches and coves. The Isle of Elba is ideal to find all these conditions - the right winds to suit everyone's pleasure.
Children and youngsters of all ages will find the ideal environment for their enjoyment, in absolute safety while learning to navigate a Hobie-cat, sailboat or windsurf.
There are innumerable plants and many unexplored corners in the sea around the island, and enjoying these charming spots is now a sport available to everyone.
Traditional Elban cuisine is based primarily on simple fare successfully combining creativity and experience in the choice of ingredients: local herbs and flavours abound. Any number of excellent restaurants offer exciting succulent dishes of home-made pasta with fish, meats served in the most spectacular locations. Imagine dining on a beach at sunset or in a picturesque piazza steeped in history and charm.
Elba's vineyards produce an array of fine wines many of which qualify for the coveted D.O.C. label which guarantees quality and origin. The best-known are Elba Bianco (white), Elba Rosso (red), Rosato (rosč), and sweet dessert wines: Moscato, Aleatico and Ansonica. Elba proposes its "Roads through the Vineyards of the Etruscan Coast" route which winds its way through extraordinarily beautiful countryside and guarantees visitors a unique experience into the secrets of production of these excellent maritime wines. The Tour of vineyards assures a worthwhile excursion sure to spark-off emotions as only this remarkable island can do.